Welcome to natural energy
We were one of the first to offer SOLAR ENERGY PRODUCTS in Ireland.

We now provide consultancy for homes and businesses in energy matters. With over 25 years of experience in solar energy in Ireland, we can assist you best in designing solar systems to match your needs and combine it with other environment-friendly systems.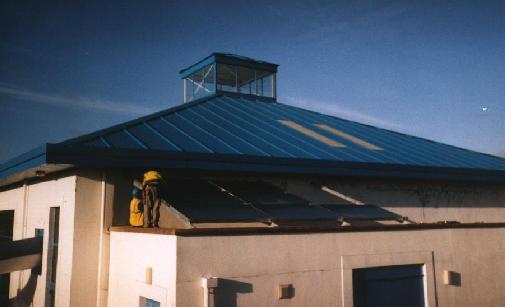 Our Services:
>We provide in-depth energy conservation surveys for homes and industry and recommend changes, either verbally, or in writing with estimated costs and savings
> We advice on which renewable energy technologies are appropriate for your application
> We assess quotations and information you may receive from suppliers or installers
> We design controls for optimising the use of renewable energy sources and matching different systems together
> We provide training and advice to the plumbing and electrical trade wishing to offer renewable energy systems
Solar water heaters
being installed at a swimming pool
Upcoming events:
1-day course at The Organic Centre, County Leitrim

Introduction to small renewable energy systems with emphasis on solar electric (PV)
27th of February 2021
NEW: Big price drop for solar electric (PV) panels

Today (2020), prices for Solar PV modules are only around 1/8 of what they used ot be 15 years ago. This was due to the economies of scale combined with competition on the world market. The good news about this: Solar electricity can be competitive even without any government incentives. This is most interesting for small businesses with a rather high daytime electricity usage. Contact us for an independent estimate of the potential costs and savings.
contact us: solarpeters at gmail dot com
Thousands of energy saving products are available on the market today, but this abundance may be confusing:
Do the products live up to their promise?
Do they suit my application?
Are they value for money?
Here we can help.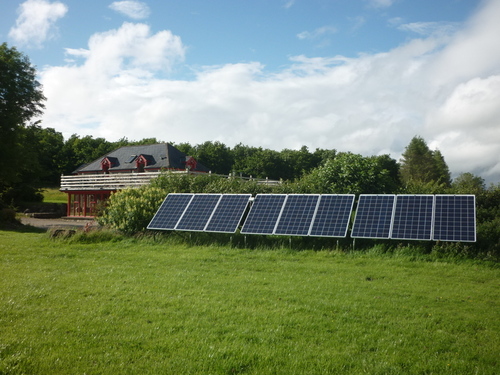 Solar electric (photovoltaic) panels
providing electricity for a holiday house